Opening of the New Zealand 52nd Parliament
7th November 2017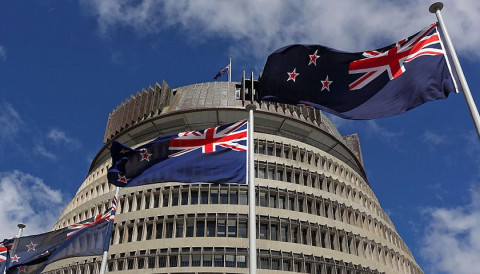 The 52nd Parliament of New Zealand was formally opened by the Chief Justice, acting as a Royal Commissioner, on Tuesday 7th November 2017 during the Commission Opening. Members of Parliament were officially sworn in and Mr Trevor Mallard was elected as the Speaker of the House. This was followed by the State Opening on Wednesday 8th November 2017 where the Speech from the Throne by the Governor-General, Dame Patsy Reddy, set out the Labour-led Government's intentions through the leadership of Ms Jacinda Ardern, Prime Minister of New Zealand for the next three years.

The 52nd New Zealand Parliament was elected after the general elections held on Saturday 23rd September 2017. The 52nd Parliament consists of 120 members and will serve from its opening on the 7th November 2017, until the next general elections in 2020.

The Dean of the Diplomatic Corp and Samoa High Commissioner, Leasi Papali'i T. Scanlan along with members from the Diplomatic Corps were invited to these special events held at Parliament House.