Samoa at the Wellington Lantern Festival
25th November 2022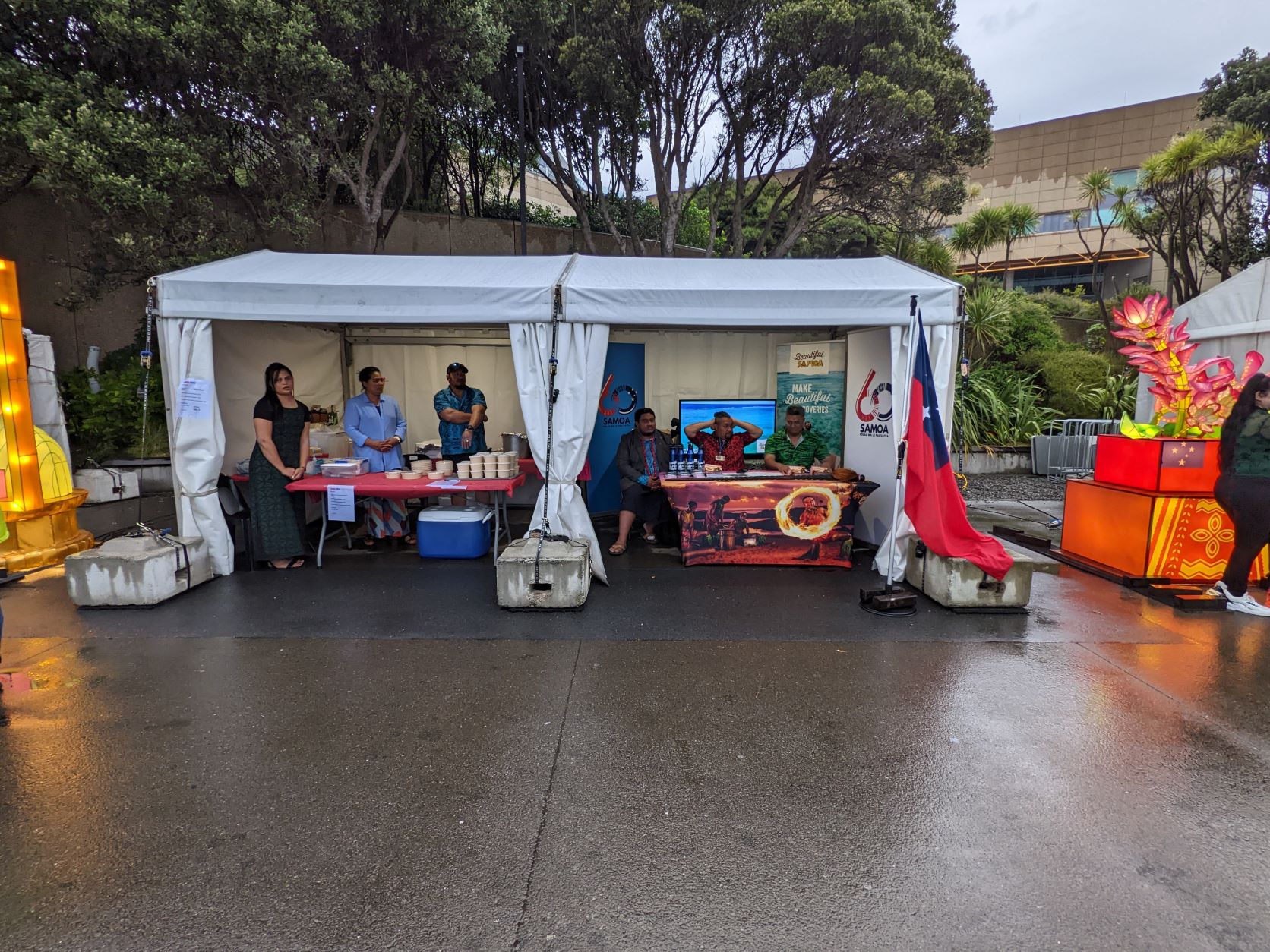 On Friday 18 and Saturday 19 December 2022, the Samoa High Commission, together with its partners - Samoa Tourism, Kingdom Vision Worship Centre Christian Church in Porirua, Zion's Sugar Fix and Tautua Dance showcased Samoa at the annual Wellington Lantern Festival through food, tourism promotion and entertainment.

Day 1 of the Festival was dominated by rain and heavy winds, although this did not deter the public from purchasing Samoan food favourites such as chopsuey/curry and rice and fa'ausi as well as finding out more about Samoa as a tourist destination. Day 2 of the festival brought good weather and performances by Tautua Dance - fireknife dancing, Siva Samoa and the Taualuga.

Each country at the festival had its own lantern. Samoa's lantern was its national flower – the Teuila.

The Wellington Lantern Festival showcases a spectacular exhibition of lanterns and light technology plus an array of food stalls and performance. This was the First Wellington Lantern Festival since the COVID-19 pandemic and the Samoa High Commission's first time to take part in this event.