Third Quarterly PIHOM Meeting
29th July 2022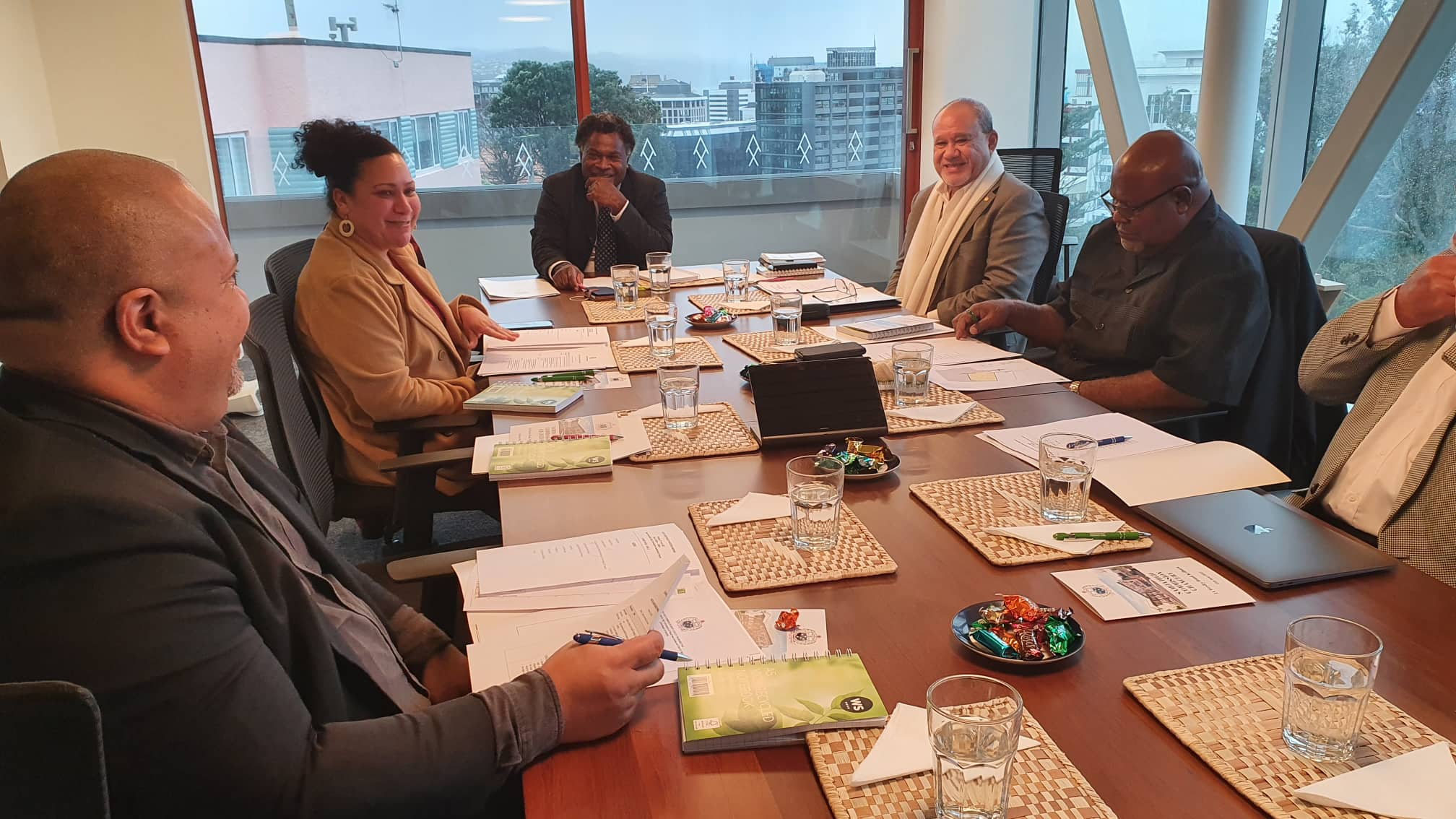 The 3rd Quarterly Meeting of the Pacific Island Heads of Mission (PIHOM) for 2022 was convened at the new Samoa High Commission Chancery on Thursday, 22 July. The Meeting commenced with a Welcome and Prayer by the Chair and High Commissioner of Vanuatu, H.E. Jimmy Nipo.
Updates provided by the different Heads of Missions, among other matters, touched upon COVID-19 responses, economic recovery, immigration/tourism, RSE scheme, climate change, upcoming national elections, and expected official visits given the opening of national borders. There are eight Pacific Island Missions established in Wellington: Cook Islands, Fiji, Niue, PNG, Samoa, Solomon Islands, Tuvalu and Vanuatu. After the meeting, the Samoa High Commissioner, H.E. Leasi Papali'i Scanlan, led a brief tour of the SHC's new chancery building with assistance from George Russel (Construction Site Manager- Wilson Commercial). The tour provided an opportunity for potential tenants in the new building which offers several opportunities such as a modern, functional and safe workplace; proximity to Wellington city centre and several car parking spaces.
The Meeting ended with a vote of thanks to the Samoa High Commissioner for the excellent meeting arrangements and facilities as well as the tour of the SHC's beautiful new building. The final prayer was offered by the Chair, HE Jimmy Nipo which was followed by a Pacific Lunch.