US State Partnership Program
10th August 2021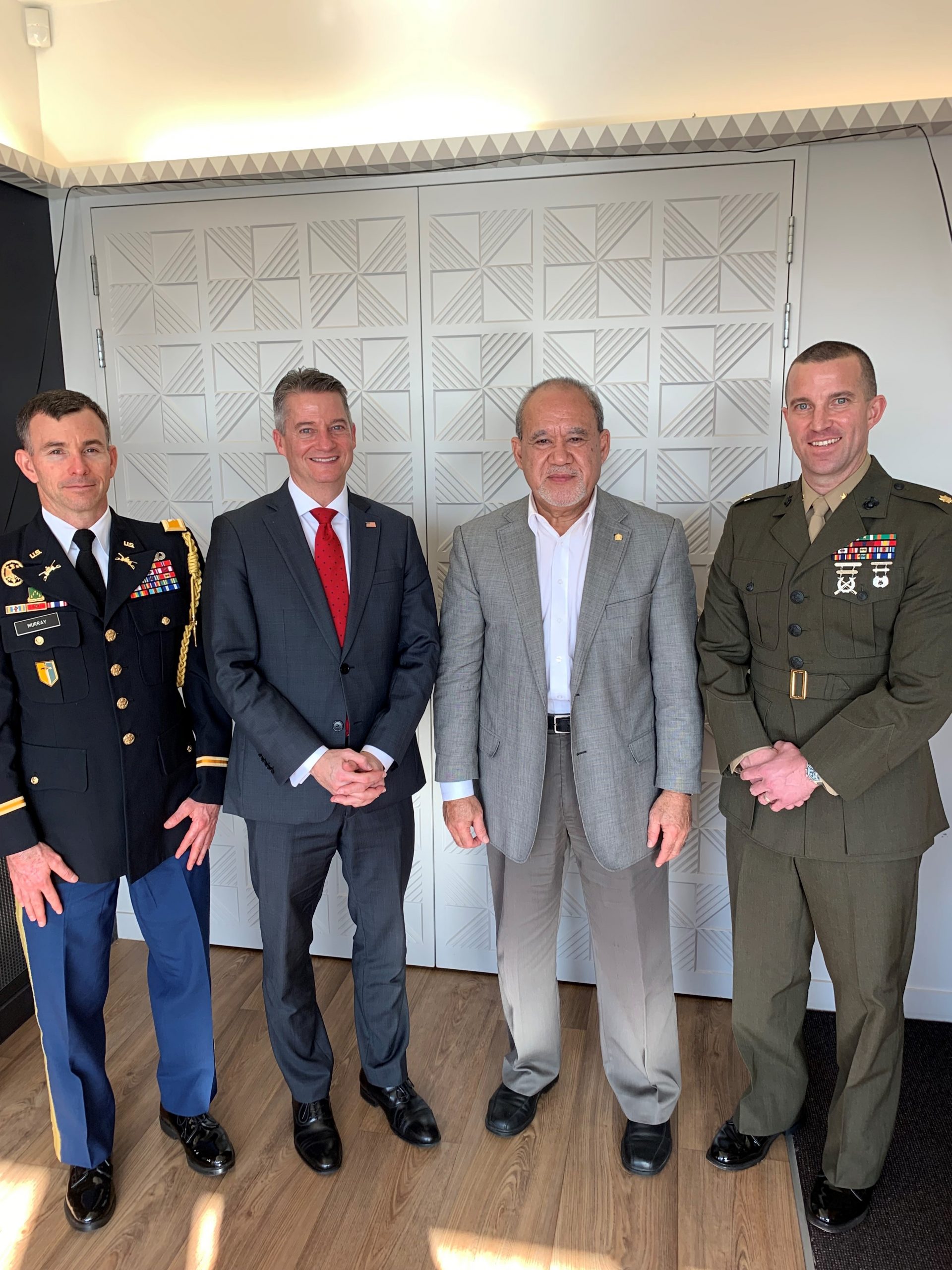 On 23 July 2021, the Samoa High Commissioner (HE Leasi Papali'i Scanlan) and First Secretary (Mr Tau Jurgen Kappus) met with Mr Kevin Covert (Chargés d'affaires a.i.), Colonel Ian Murray (Defense Attaché) and Major James Moore (Office of Defense Cooperation) of the United States Embassy, to discuss the US State Partnership Program (SPP) and the possibility of establishing such a program in Samoa.

The SPP is an initiative which was set up to support the Security Cooperation objectives of the US, through interaction between the National Guard of the States and Territories of the US and the military forces, security forces or disaster and emergency response units, of a foreign country. The relationship is meant to be mutually beneficial with involved personnel of the foreign country and the assigned National Guard, learning from each other.

The SPP has been established in 82 countries and has a strong presence in South America, Eastern Europe and South East Asia. In the Pacific, the SPP has been established in Tonga, Fiji and Papua New Guinea and has provided support for the training of defence/military personnel, the facilitation of discussions regarding women in peace/security efforts, and training in humanitarian assistance and disaster response.