Visit by Seeka
8th September 2022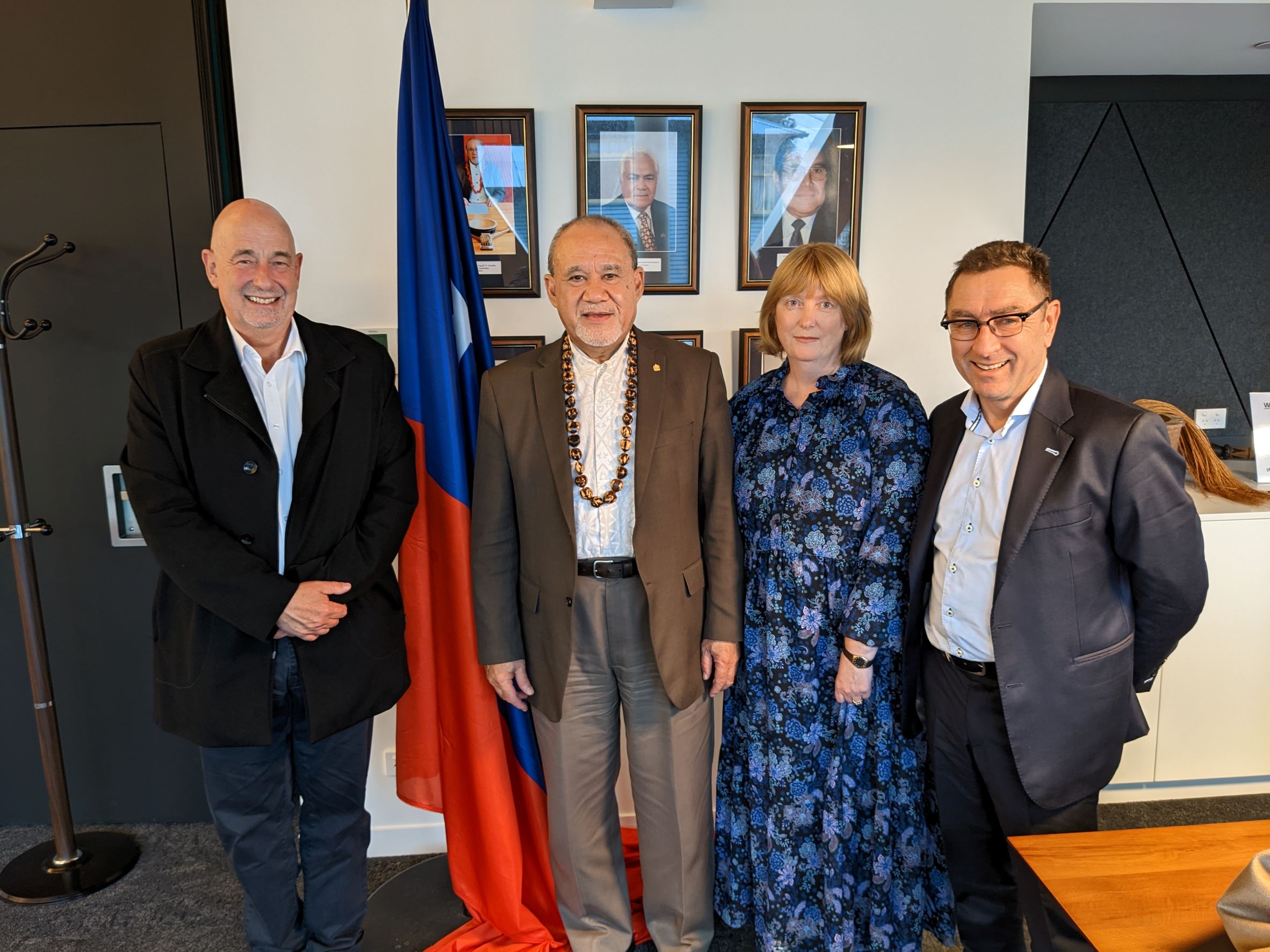 On Monday 5 September 2022, the Samoa High Commissioner (H.E. Leasi Papali'i Scanlan) hosted senior members of Seeka - Chief Executive Officer (Michael Franks), Strategy & Labour Consultant (Mike Chapman) and General Manager of Corporate Services (Kate Bryant).

Seeka is a vertically-integrated fruit handler who is present in the Northland, East Cape and Gisborne regions through a series of co-funded orchard developments, business acquisitions and post- harvest capacity builds. At present, Seeka is New Zealand's largest kiwifruit grower and employs 760 permanent and 4,000 seasonal workers.

Discussions between the High Commissioner and Seeka Executives touched on RSE workers, especially the more than 300 Samoans currently employed by Seeka. A higher demand for seasonal workers is forecast by Seeka for the near future.