Farewell for the Ambassador of France and Ambassador of Indonesia
10th December 2021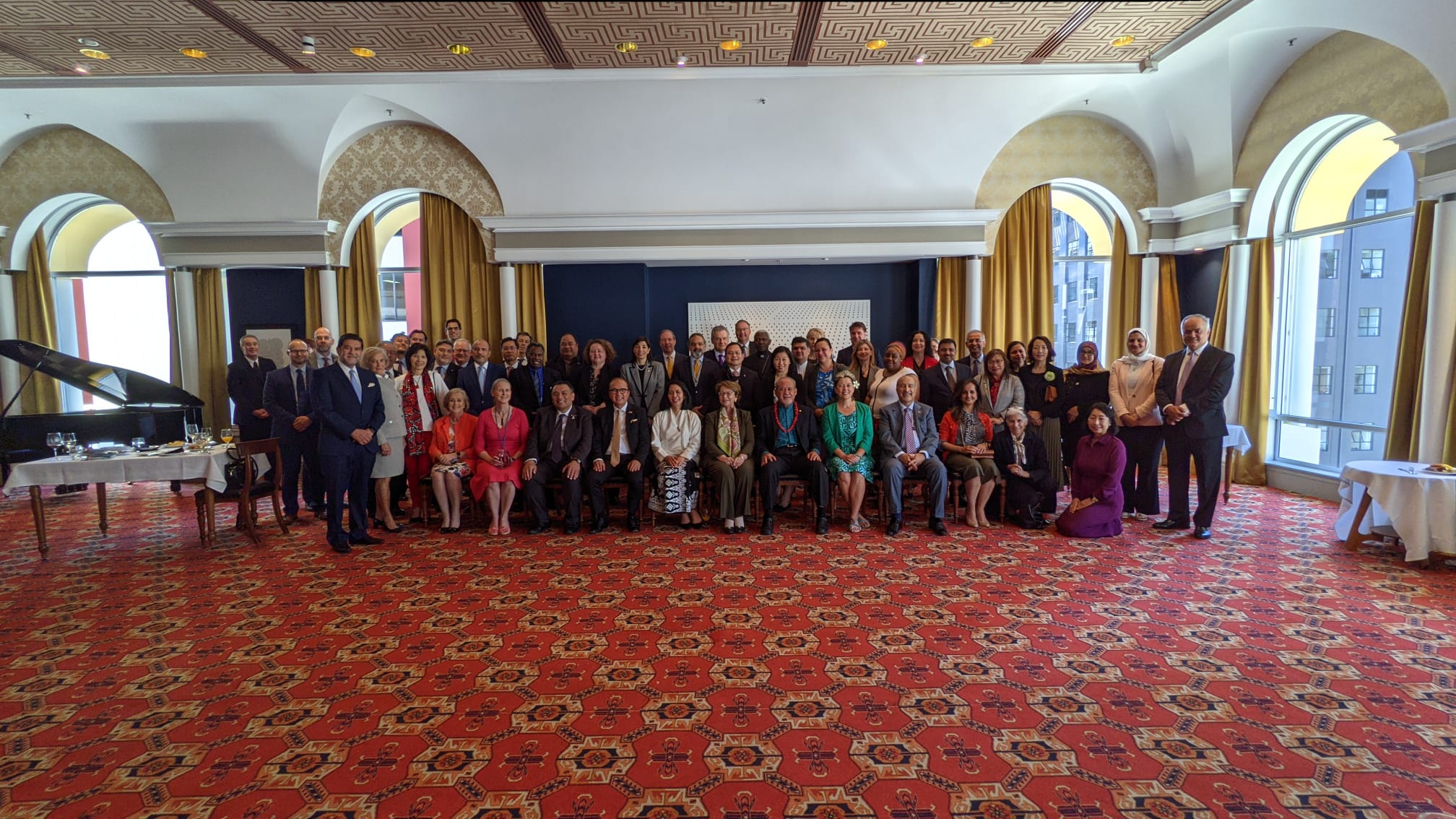 On Wednesday 8 December, the Diplomatic Corps hosted a Reception to farewell the Ambassador of France, H.E. Mrs. Sylvaine Carta-Le Vert and the Ambassador of the Republic of Indonesia, H.E. Tantowi Yahya and his spouse Mrs. Dewi Yahya, who have completed their terms in New Zealand. The Reception was attended by many Ambassadors, High Commissioners & Spouses as well as several other members of the Diplomatic Corps. The High Commissioner of Samoa and Dean of the Diplomatic Corps (HE Leasi Papali'i Scanlan) spoke on behalf of the Diplomatic Corps to acknowledge the positive contributions of the departing Ambassadors to the activities of the Diplomatic Corps. He commended Ambassador Sylvaine for her humility and kind gesture towards every member of the Diplomatic Corps. Leasi also thanked the Ambassador of Indonesia for his influential role in the Pacific Region, especially in facilitating the two Pacific Expositions in 2019 and 2021. He warmly congratulated his Excellency for the continuation of his appointment as the Roving Ambassador of Indonesia to the Pacific. The Dean then wished both Ambassadors safe travels home and the very best in their future callings.

In response, both Ambassadors thanked the Dean and Members of the Dip Corps for their support and friendship and expressed the wish to continue the contacts in the period ahead. On behalf of the Diplomatic Corps, the Ambassador of Philippines (HE Mr Jesus Domingo) then presented the farewell gift to the departing Ambassador of France followed by the Ambassador of Kuwait (HE Ahmad Salem Alwehaib and his spouse, Mrs. Ghadah Alduaij) who presented gifts to the Ambassador of Indonesia and spouse.

Six new Ambassadors and High Commissioners (from Hungary, UAE, Brazil, USA, Vanuatu and Solomon Islands), who presented their Credentials to the NZ Governor General on 1st December, were also welcomed together with their Spouses by the Dean on behalf of the Diplomatic Corps. H.E. Leasi Papali'i Scanlan was accompanied by his spouse, Mrs. Joyce Scanlan; Counsellor, Mr. Robert Niko Aiono; and First Secretary, Mr. Tau Jurgen Kappus.