Kiwiana Xmas Evening
8th December 2021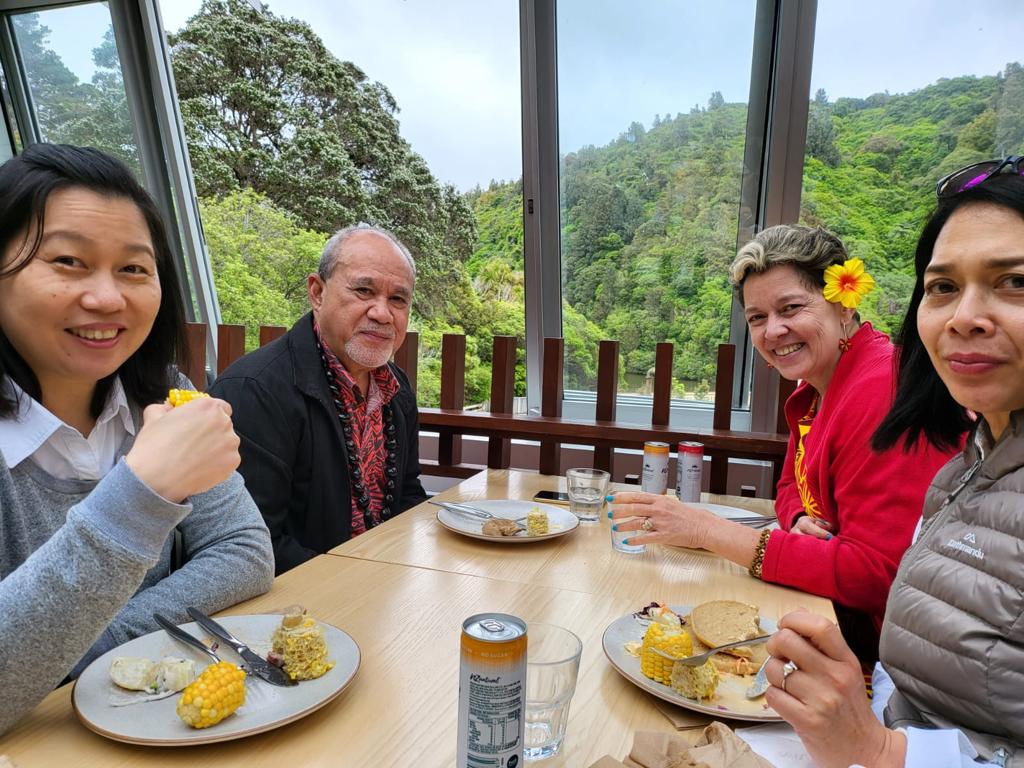 Last Saturday 4th December, the Mayor of Wellington (Mr Andy Foster) invited the 50 Diplomatic Missions to Zealandia Ecosanctuary for a Kiwiana Christmas Evening and Guided Tour. This is the second time that Mayor Foster has hosted the Diplomatic Corps for an end-of-year function and guided tour of Zealandia. The difference this year is that the Tour was in the evening when some of the night wildlife tended to come out.

The evening started off with a welcome by the Chief Executive of Zealandia Dr Danielle Shanahan and a speech by Mayor Foster. The Samoa High Commissioner and Dean of the Diplomatic Corps (HE Leasi Scanlan) spoke on behalf of the Diplomats to thank His Worship and Dr Shanahan for the invitation and warm hospitality. Leasi also took the opportunity to thank the Mayor for the welcome extended by Wellingtonians to the Diplomats as well as the closer relationship that has been established between the Diplomatic Corps and the Wellington City Council. HE acknowledged with appreciation the assistance provided by the Council towards the celebration of the various Missions National Days in Wellington as well as for helping make the Diplomats stay in the Capital both safe and enjoyable. Leasi also thanked Dr Shanahan and her staff for always looking after the Diplomats whenever they visit Zealandia.

Many Ambassadors, High Commissioners and other Members of the Diplomatic Corps and Spouses attended. The Mayor was accompanied by his Spouse (Ann), Deputy Mayor Sarah Free and Wellington City Council Members Simon Woolf and Nicola Young. Ms Amber Walters (Senior Advisor, International Relations WCC) was also present and helped make the Xmas Event a big success. The High Commissioner was accompanied by Mrs Joyce Scanlan.