Meeting with Kiingitanga Delegation
17th September 2020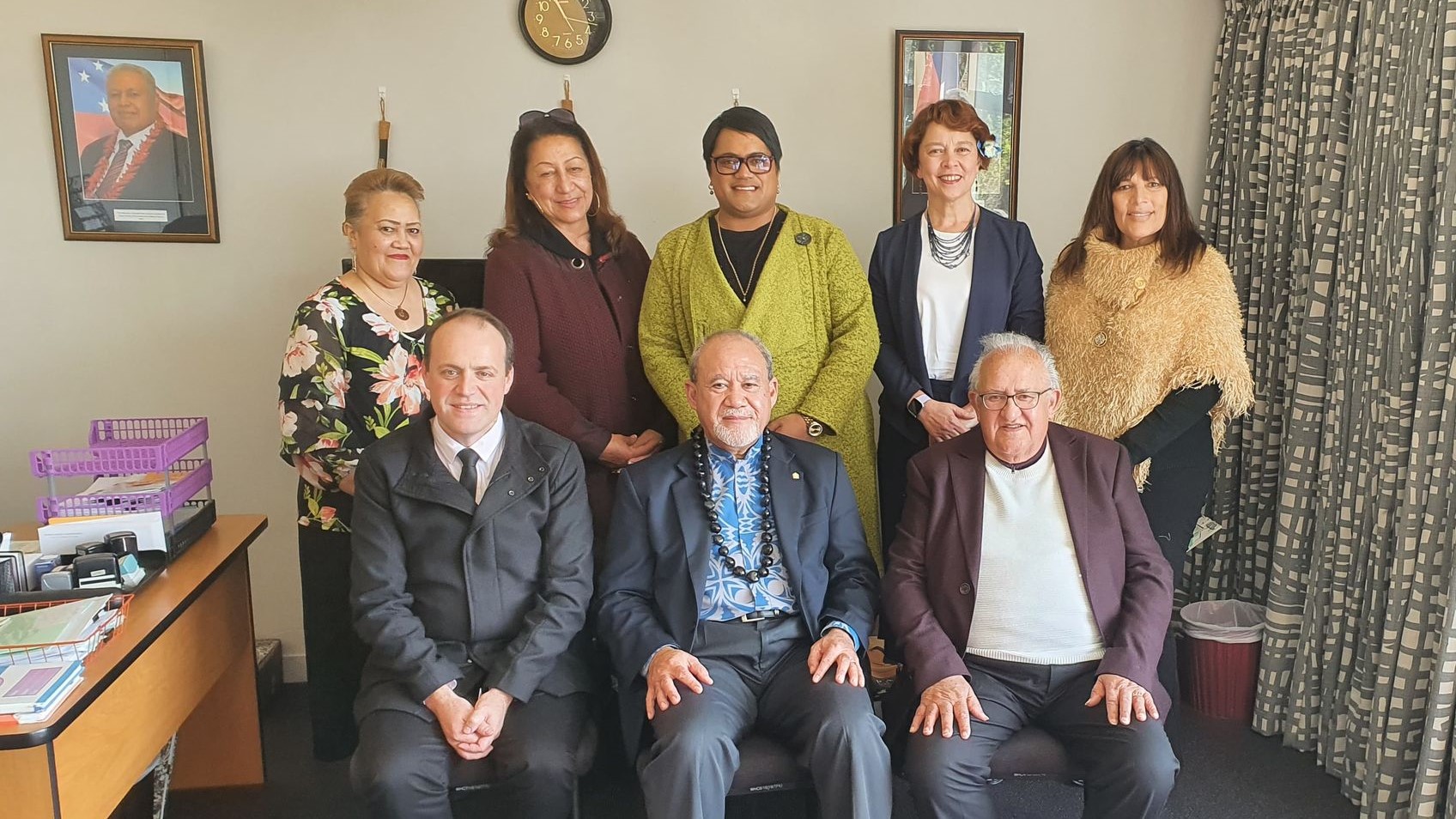 This morning, the Samoa High Commission hosted a Delegation from Kiingitanga. The Chief of Staff for Kiingitanga, Mr. Ngipia Simmonds, relayed warm greetings and appreciation from the Kiingitanga, His Majesty Tūheitia Paki to the Samoa High Commissioner and Dean of Diplomatic Corps, H.E. Leasi Papali'i Scanlan, for the opportunity to meet with his Delegation to discuss areas to enhance Samoa-Maori relations. Mr. Ngipia Simmonds was accompanied by the Executive Protocol Officer, Ms. Helen Kotua; Assistant Protocol, Rae Rae; Ms Caii-Michelle; and Mr Neville Baker. The Delegation shared the importance of Pacific-Maori relations and commended the collaboration of the Pasifika Community to protect the well-being of the Pacific and Maori people amid the COVID-19.

The High Commissioner extended his appreciation and honour for the warm greetings from His Majesty and re-iterated Samoa's cordial relations with the Kiingitanga and Maori people going back hundreds of years. His Excellency also expressed, on behalf of His Highness the Samoa Head of State, the Government and Samoan People, the hope for the continuation of this close relationship between Samoan and Maori Peoples going into the future. His Majesty last visited Samoa to attend the funeral of the late Head of State, His Highness Malietoa Tanumafili II, on 19th May 2007. The possibility of a visit by the current Samoa Head of State to meet with King Tūheitia in Aotearoa, or His Majesty to visit Samoa, was also discussed.

Also raised during the Meeting was the opportunity for the Heads of Mission of the Diplomatic Corps to meet and greet His Majesty before the end of this year, the date to be confirmed. This Occasion could be utilised, as well, to discuss issues of common interest (such as trade) between the Maori Economy and the 50 Countries represented in Aotearoa. The High Commissioner was accompanied at the Meeting by his spouse, Mrs. Joyce Scanlan and the SHC Counsellor, Mr. Robert Niko Aiono.