PIHOM Meeting in February 2022
1st March 2022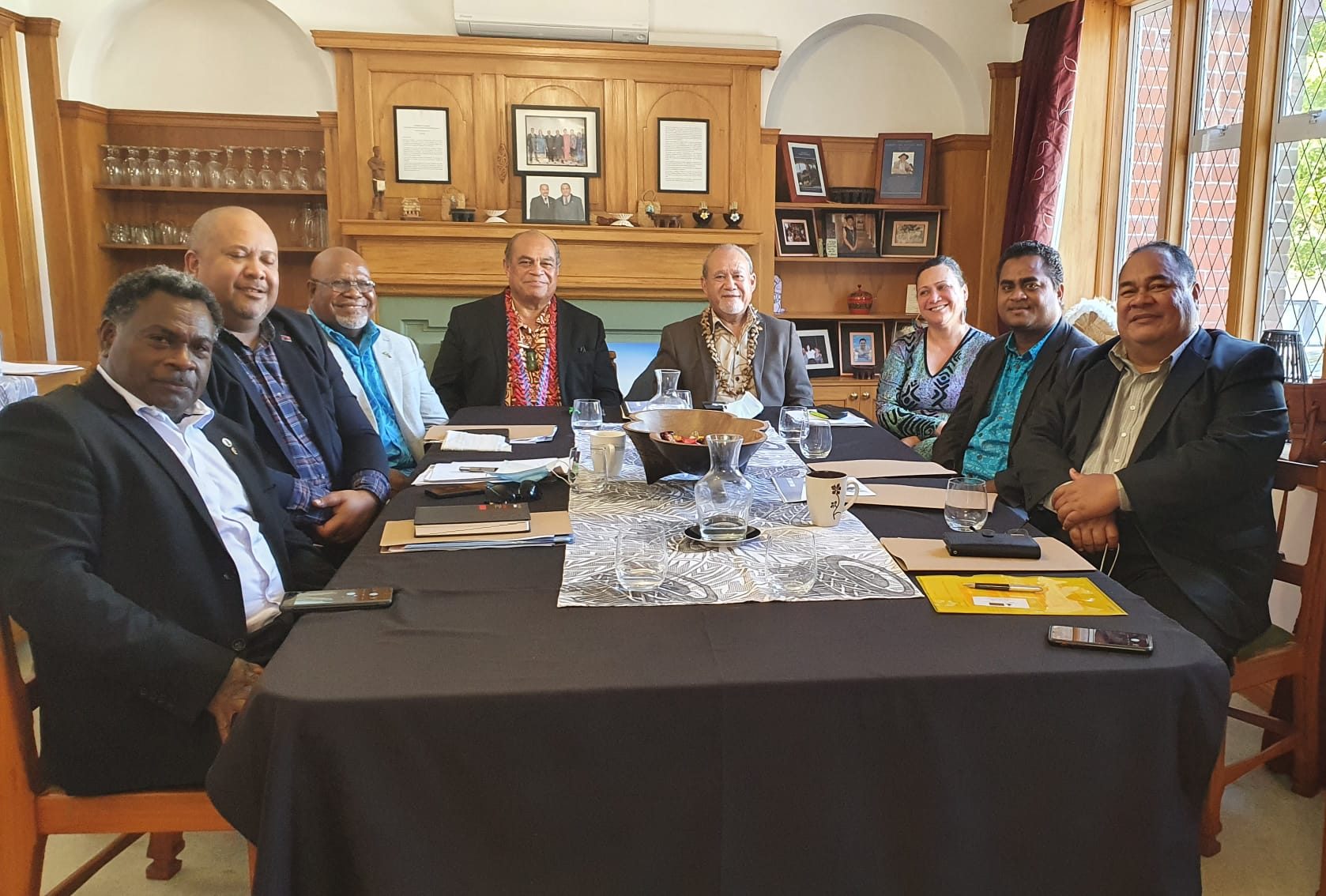 The Dean of the Diplomatic Corps and High Commissioner of Samoa, HE Leasi Papali'i T. Scanlan, hosted the quarterly Meeting of the Pacific Island Heads of Mission (PIHOM) at the Samoa High Commissioner's residence on Friday, 28 February 2022. The Meeting commenced with a Welcome and Prayer by the Chairman, HE Leasi Scanlan.

Updates provided by the different Heads of Missions, among other matters, touched upon COVID-19 response, economic recovery, immigration/tourism, RSE scheme, climate change, national elections, relief aid for Tonga amid the recent volcanic eruption, and the election of the Cook Islands and Vanuatu to important positions with international organisations. There are eight Pacific Island Missions established in Wellington: Cook Islands, Fiji, Niue, PNG, Samoa, Solomon Islands, Tuvalu and Vanuatu.

The Guest Speaker for this PIHOM Meeting was the Minister for Pacific Peoples and Minister for Courts, Hon. Aupito William Sio. The Minister provided the Heads of Mission with updates on New Zealand's relationship with the Pacific Island Countries including Vaccine Supply, Climate Change related funding, RSE, the Dawn Raids Apology, Repatriations, funding to develop Pacific Languages within New Zealand and financial support for Tonga amid the volcanic eruption.

The Meeting ended with a vote of thanks to the Minister by the Chairman and Prayer by the High Commissioner of the Cook Islands, HE Mrs Elizabeth Wright-Koteka.